Smart Manufacturing
Green Co-creation as The Core
Realize Whole-process Intelligence
Enhance Production Efficiency and Quality
Smart Manufacturing
Green Co-creation as The Core
Realize Whole-process Intelligence
Enhance Production Efficiency and Quality
Craftsmanship Spirit
Striving for Excellence
The production lines can produce high-efficiency modules ranging from 400W to 700W, including both P-type and N-type. The production lines are equipped with highly automated, intelligent AI production equipment and digital systems, enabling smart manufacturing.
Relying on the digital system, the production process is transparent and traceable, and customers can access the data of each module at any time, ensuring the on-time delivery of high-efficiency and stable solar panels.
AI manufacturing for real-time visual positioning

Lean production management for low cost

Scientific manufacturing for higher capacity utilization

Proficient & Flexible manufacturing for on-time delivery
Green Co-creation
Improving Quality
Real-time monitoring of the production process, data analysis, and quality control can improve product quality and consistency. Lay a solid foundation for customers to develop markets, open up channels and enhance brand reputation.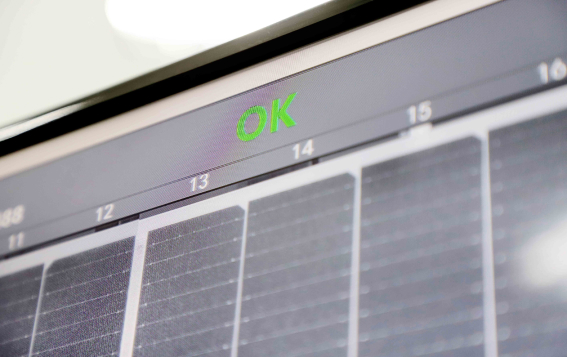 Reducing Costs
We optimize the production process, improve production efficiency, reduce energy consumption and material costs, thereby reducing production costs. Customer can benefits from the low costs.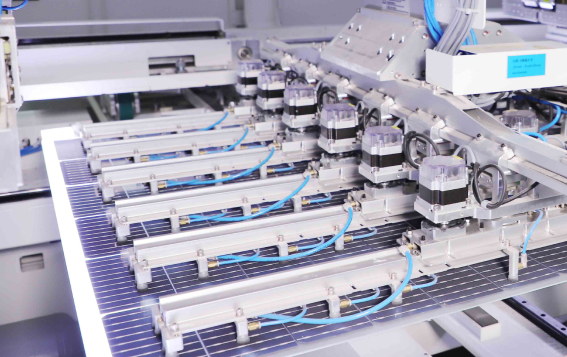 Increasing Production Efficiency
Automated production can be realized to reduce human intervention, improve production efficiency and output, stabilize the production cycle, enhance customized production services, and deliver high-quality solar modules on time.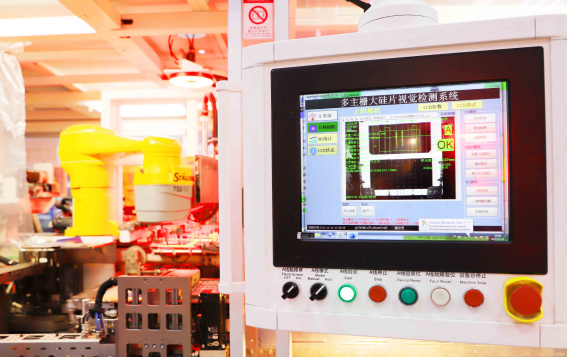 Ensuring Product Reliability
Through production process monitoring and data analysis, comprehensive control of product quality and reliability can be achieved.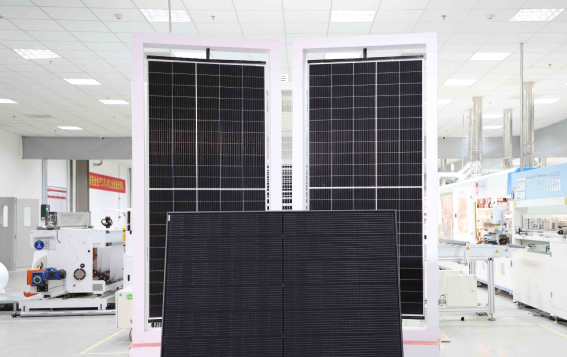 Sustainable Development
JinenU Solar's fully automatic intelligent manufacturing configuration can effectively utilize energy, reduce resource waste and environmental pollution and help JinenU Solar's sustainable development strategy.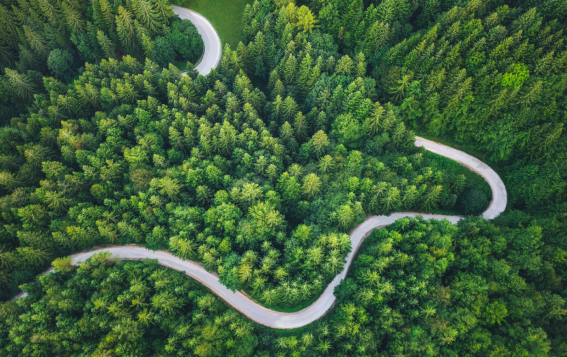 Scientific Data Management System
Integrating materials, production and its operation, from raw material ware housing, production planning, and equipment monitoring to finished product delivery, all can be managed through online scheduling, forming a closed production loop. Additionally, we rely on a powerful data acquisition engine and integrated data acquisition channels to achieve traceable data throughout the production process. This enables quality data to be tracked and statistically analyzed, providing a reliable basis for process improvement and quality enhancement. By using an efficient and precise scientific production management system, we have reduced production costs and increased capacity utilization, ensuring timely delivery of high-efficient solar modules with stable performance to global customers.
Closed Loop of Data
Management

Visualized Smart
Manufacturing

High Capacity
Utilization

Transparent and
Traceable
If You have ODM|OEM Requirement, Please Contact Us
Our professional team will provide the satisfactory customized production proposal for you