Up To 99.8%


High Quality Yield
Rigorous IQC

Advanced Test Equipment

Real-time AI Test at 30 Key Nodes

Leading Advanced Checkout Equipment

Solar Module
JinenU Solar delivers high-quality solar modules that stand the test by strict quality control and inspection process, stringent acceptance criteria and tight tolerance levels, striving to achieve the target of 100% production yield with high-quality solar modules.
4

times

100%

EL detection to minimize micro cracks

AI inspection process to reduce artificial missed detection

Strict tests to acquire quality certifications

Rigorous supplier management system for quality control from the source

200+

incoming testing to prevent the inflow of defective materials

Advanced intelligent inspection equipment secures accurate product inspection in real-time
Rigorous IQC
JinenU Solar follows the high standard of quality control from raw material selections by way of around 200 tests, adopting a leading-edge inspection equipment for strict incoming material test according to industry standards. Only those that pass the inspection standards can be introduced. Through comprehensive and rigorous technical analysis, test, and trial production, it can be formally put into mass production.
Number of Key Test Points for Each Material
Advanced Test Equipment
The main 29 test devices were put into operation after being calibrated and qualified by authoritative institutions.
Crosslinking Degree Testing Equipment

Horizontal Tensile Tester

Wet Leakage Testing Equipment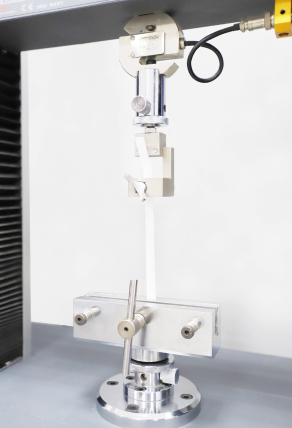 Real-time AI Test at
30

Key Nodes
JinenU adopts AI vision technology in the whole process of module manufacturing and big data platform to improve its all-round digitalization and intellectualization and optimize allocation of resources. This can guarantee a two-way improvement in production effectiveness and product quality by adopting AI vision inspection on 30 key points.
EL and appearance inspection before laminating-Al inspection

Appearance inspection after laminating-AI inspection.

EL inspection atter laminating-Al inspection

Final appearance inspection-Al inspection

Junction box welding-Al inspection
Size automatic measurement

Automatic inspection of EL & appearance

Appearance automatic identification

Appearance automatic recognition

Visual inspectioh for welding
Cutting-edge Inspection Equipment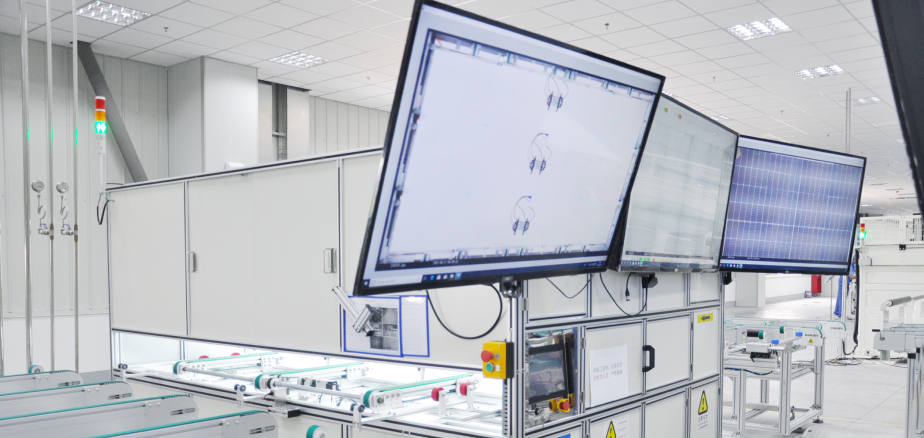 EL Test
The production line adopts horizontal direct photography, using imported SONY camera with 4.608 million pixels, characteristics of recognition accuracy<0.5mm/pixel and shooting time 0.5s and test time 2s/cell string, capable of AI intelligent judgment and click to enlarge, which is convenient to check the type of defects and the working status of the welding machine.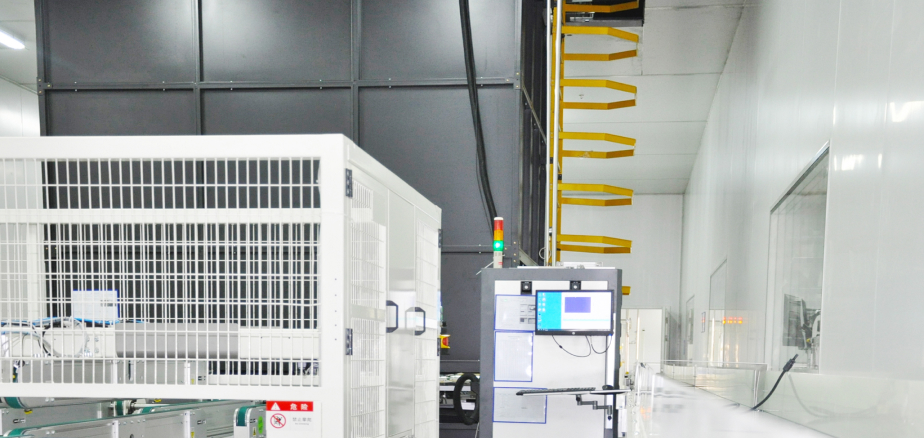 IV Test
The 3A+ class light source adopted and the continuous testability of the same module ≤0.15%. Both single light source and single control system were applied to secure the synchronization of flash during the test. The software can accurately collect and calculate all parameters such as Isc, Voc, Ipm, Vpm, and light intensity.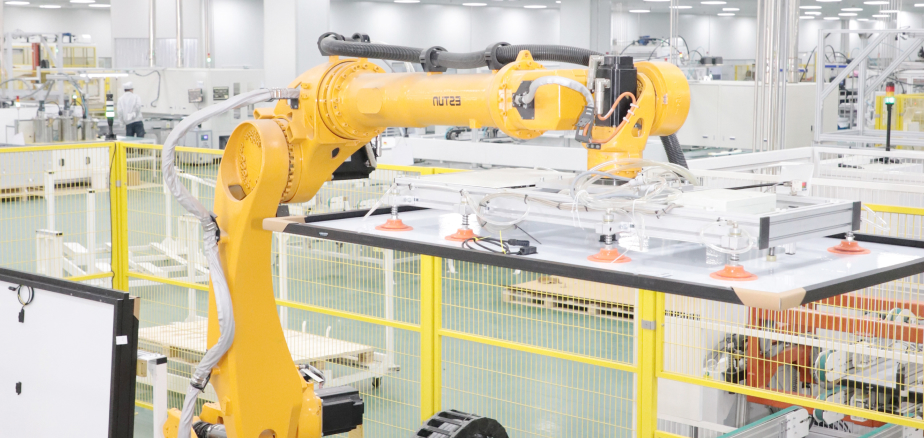 Automatic Grading
The advanced automatic classification system, which is connected to the intelligent information processing system, can precisely classify solar modules. It can meet the grading needs of all mainstream module types in the industry. Through the automatic image positioning and recognition system, the equipment is driven by servo motor with high-speed, stable and accurate operation.
Solar Module
Fully-compatible intelligent production facilities enable customized modules to meet the diversified needs of customers. Combining 182mm and 210mm cells with MBB & SMBB technology, we provide our customers with high-conversion modules suitable for various application scenarios, and customize the modules according to the needs of our customers to adapt to different regional markets.

2021

182mm PERC

Monofacial and bifacial modules mass production

2022

210mm PERC

Monofacial and bifacial modules mass production

2023

182mm TOPCon

Monofacial and bifacial modules mass production
If You have ODM|OEM Requirement, Please Contact Us
Our professional team will provide the satisfactory customized production proposal for you