On August 23rd, the Certificate Awarding Ceremony by TÜV Süd was held at Tai 'an JinenU Solar Co., LTD. JinenU Solar was awarded the TÜV Süd certificate based on technical specifications standards IEC 61215 and IEC 61730, as well as salt mist and ammonia gas certificates, and CE certificate. This further demonstrates the stability and reliability of JinenU Solar's modules in extreme environments.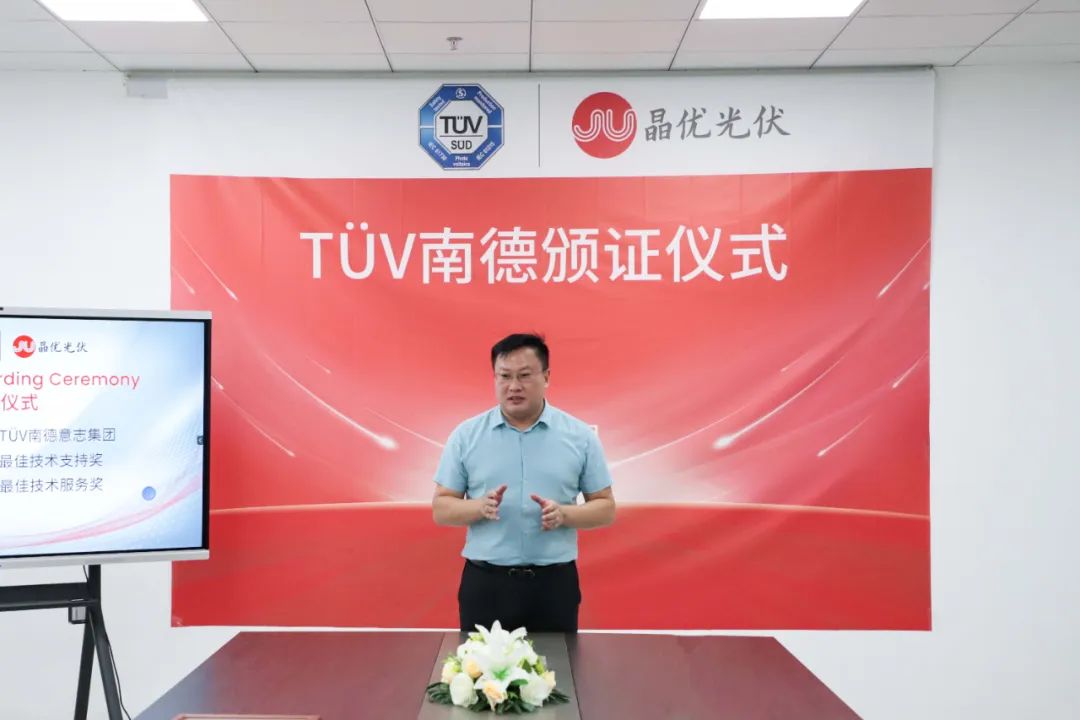 The salt spray certification confirms the long-term performance stability of JinenU Solar's modules under high salinity air environments along the coast. The ammonia gas certification demonstrates the reliable quality of JinenU Solar's modules under agricultural environment with high humidity and high ammonia concentration. Obtaining the salt spray and ammonia gas certificates signifies that JinenU Solar's customized modules have undergone rigorous corrosion resistance testing and have shown stability and reliability in harsh and extreme environments.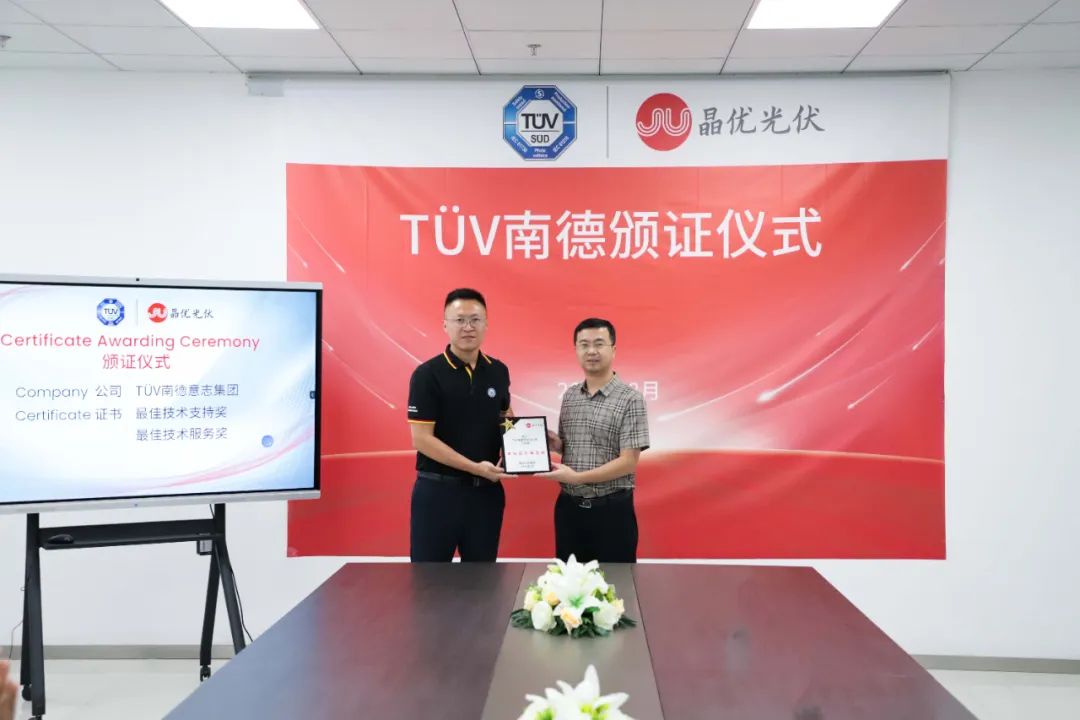 Additionally, the issuance of the TÜV Süd certificate and CE certificate not only includes certification for P-type modules but also adds certification for N-type modules. This further ensures that JinenU Solar delivers high-quality and high-efficiency customized photovoltaic modules to global customers, demonstrating JinenU's technical expertise in customization of modules and laying the foundation for expanding the global market for customized modules.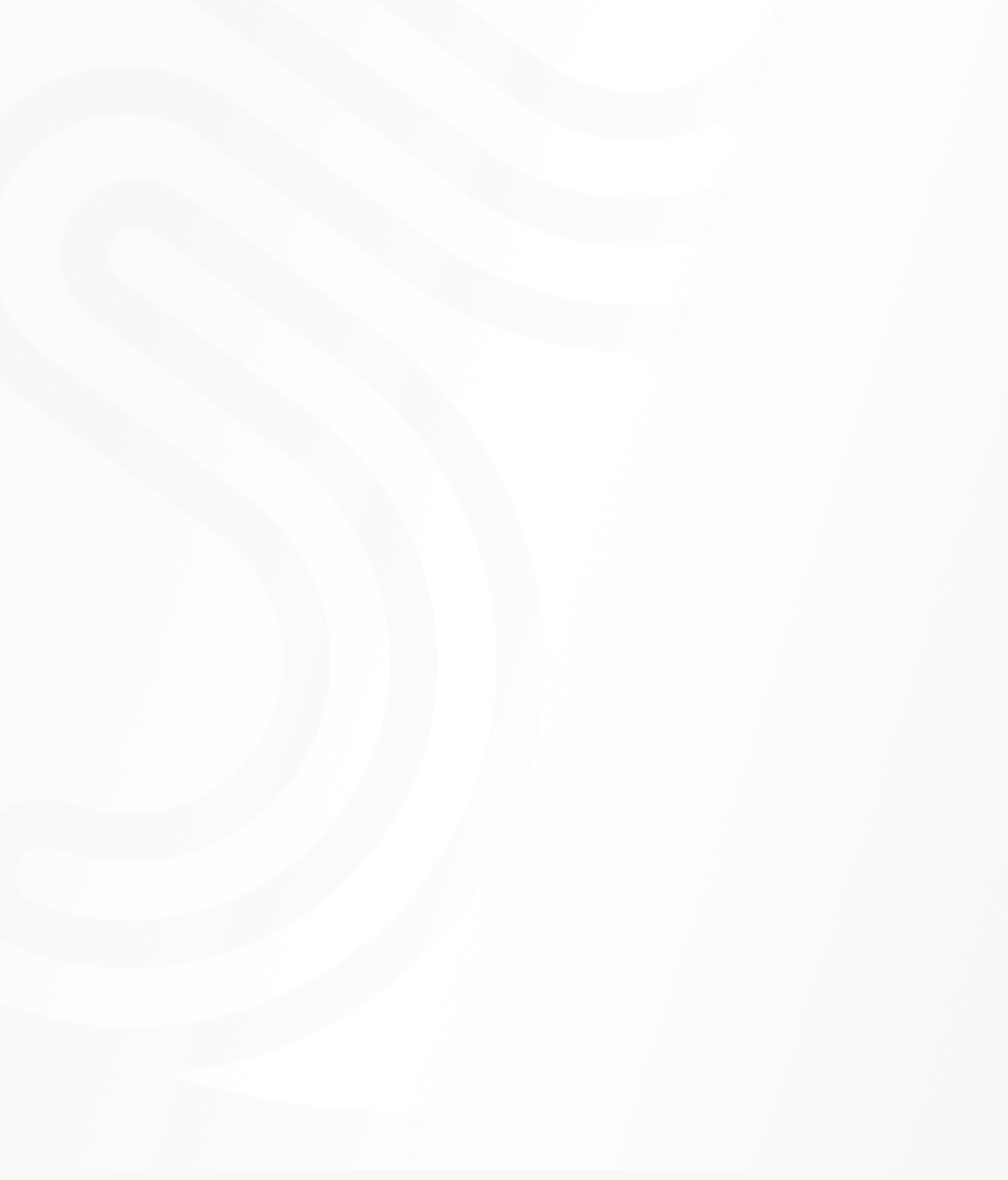 If You have ODM|OEM Requirement, Please Contact Us
Our professional team will provide the satisfactory customized production proposal for you