Customized Project|JinenU Solar 1.6MW All-Black TOPCon Module Customization Project
JinenU Solar received an an overseas project order from a customer, which requires customized N-type TOPCon high-efficiency all-black bifacial modules with 182mm mono-crystalline 16BB grid line cells, with a power requirement of 500W. The total amount of production is about 1.6 MW, with a total of 3,175 pieces.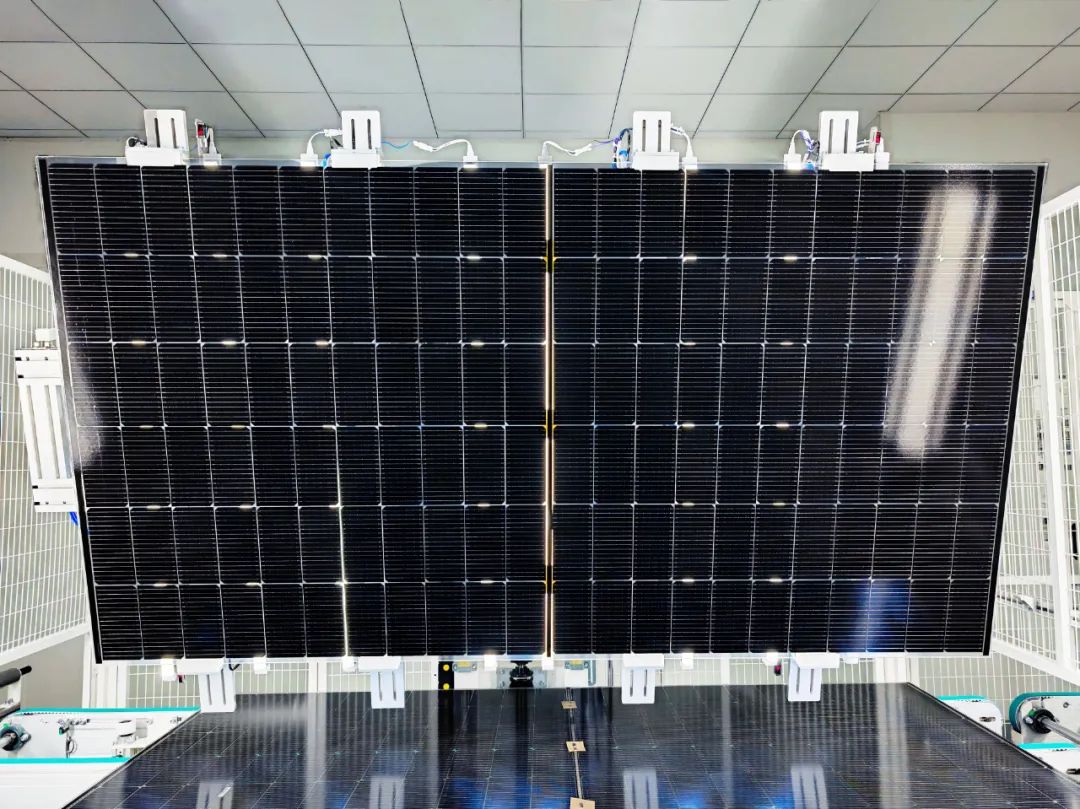 For the pre-preparation of tooling and materials and the problems encountered in the production line, Tai'an base has held many specialized meetings, and with the professional capabilities of the manufacturing team, the order was completed quickly and smoothly.
As a service provider specializing in customized production, no matter the total quantity of orders, JinenU Solar always attaches great importance to each project and provides customers with comprehensive and complete services to ensure the timely delivery of efficient and stable customized modules.
● Manufacturing challenges & solutions
The overall size of the 132 half cut cells 182mm double-glass all-black module is 2094*1134mm, using 0.25mm original wire welding tape, with EPE+EVA+super-white embossed coated glass, and 1.5±0.5mm piece spacing, which can effectively reduce the cell grid line blocking, improve the optical utilization rate, and enhance the power of the module.
Due to the unique process of this module, it was inevitable to encounter issues during the production process, such as indentations from middle hole lead wires. The manufacturing team swiftly resolved these technical challenges by optimizing the lamination parameters and modifying the lamination tooling process, ensuring smooth production of the orders.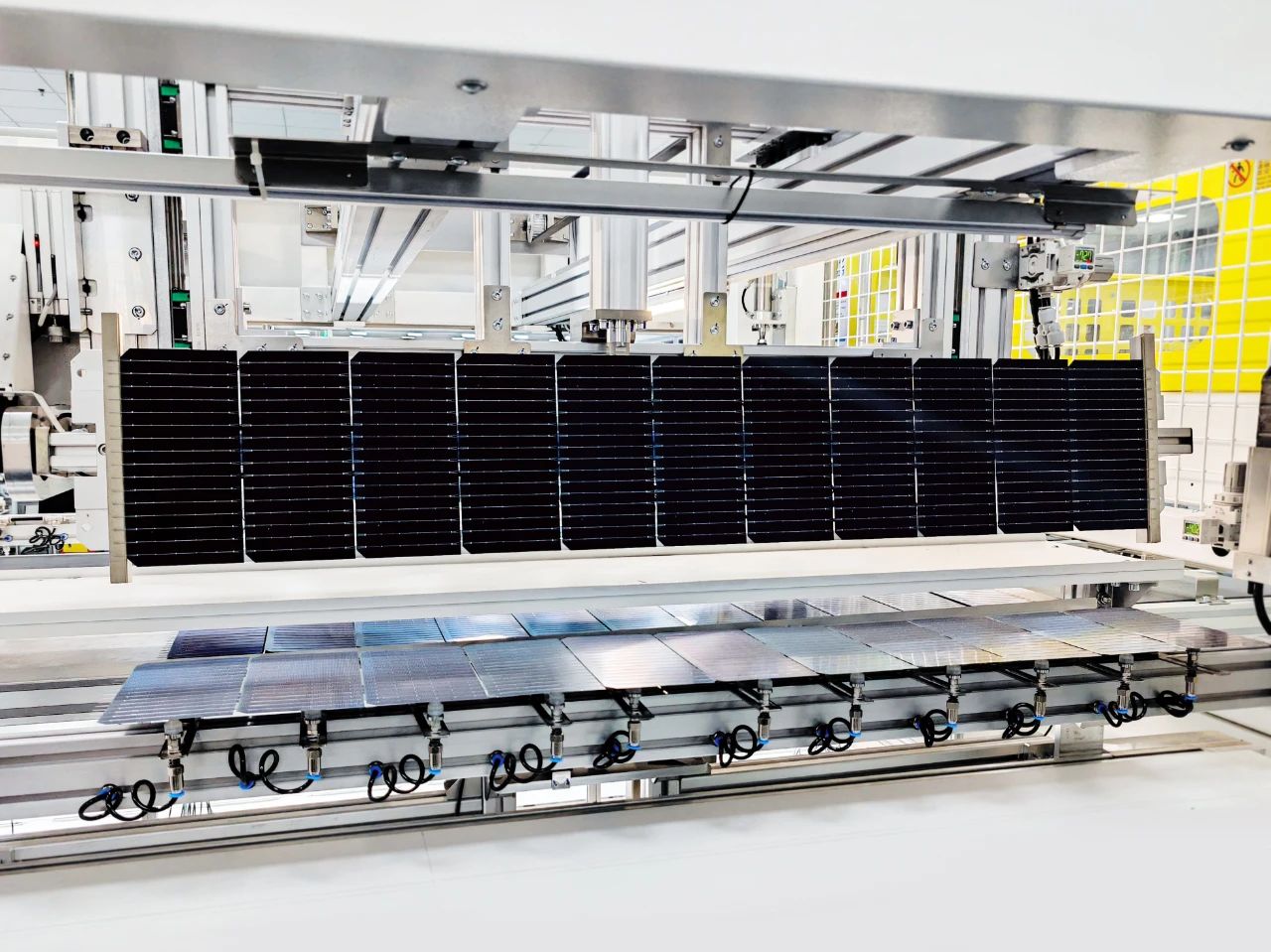 ● Customer feedback
"The manufacturing team at Tai'an base is very dedicated, even though the number of orders is small this time, they still maintain a professional attitude and pay great attention to all the processes involved in importing orders and production."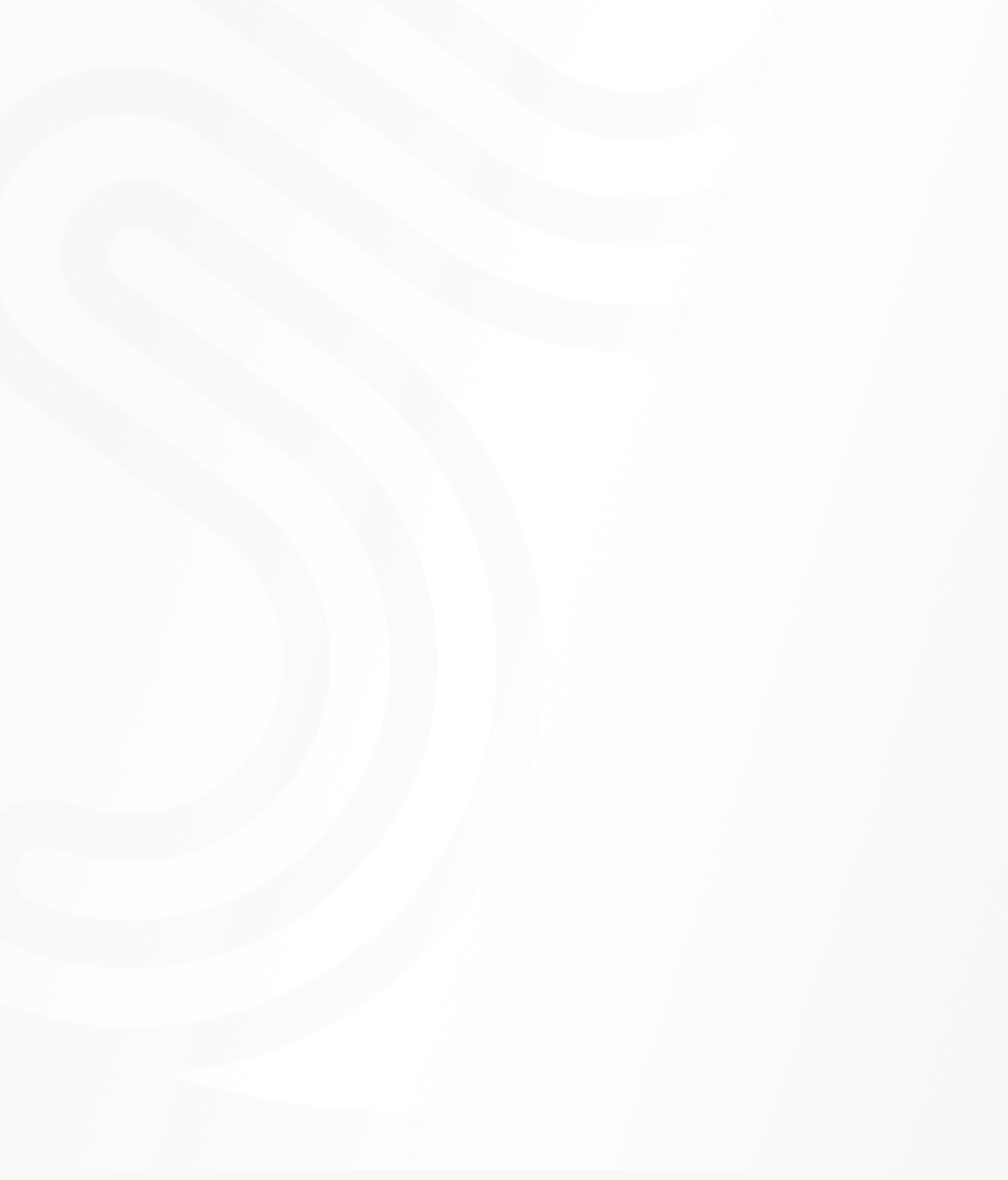 If You have ODM|OEM Requirement, Please Contact Us
Our professional team will provide the satisfactory customized production proposal for you